The Data Dialogue: When Research Crosses Borders
29th September 2016 @ 9:30 am

-

5:00 pm

Free
This event is over. See what happened

When Research Crosses Borders
In an increasingly globalised world, research is reaching beyond geographical borders, raising questions on the methods, laws, and possibilities in moving or sharing data internationally. As the volume and type of data we create becomes more varied, sensitive, and complex, we need to ask: what are our own responsibilities as professional researchers collecting data overseas? Who is ultimately accountable for data produced with foreign partners? What happens when national laws and policy differ dramatically? May strategies be usefully shared within or across disciplines? We are pleased to invite Early Career Researchers, Academics, and Support Staff to research projects with an international sharing focus.
Join us at The University of Oxford to hear from key speakers from the UK's international research landscape and join a discussion amongst peers with tangible experience in accessing, sharing, and managing data across borders.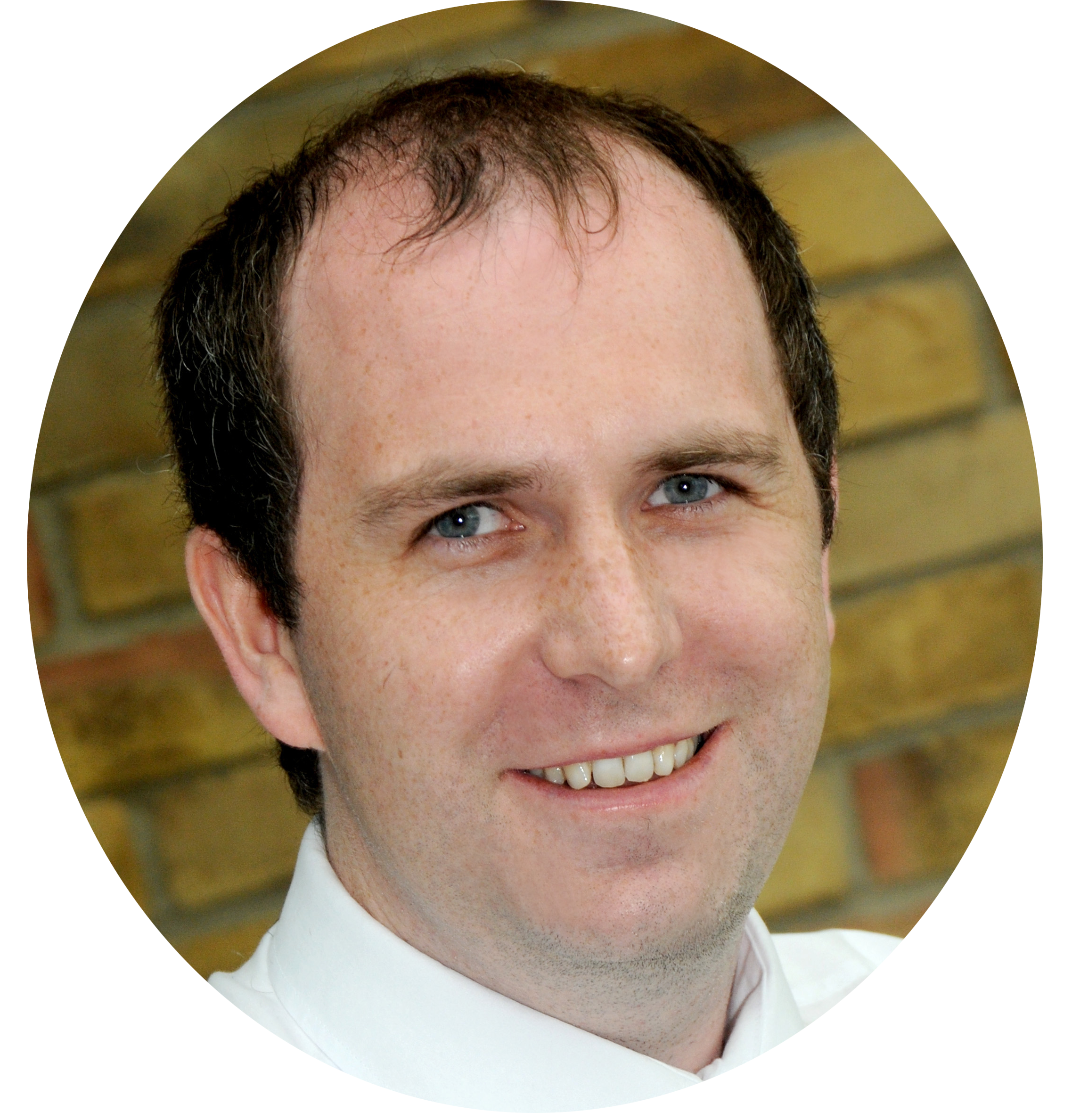 Working with Health Data in an International Environment
Gareth Knight is a Research Data Manager at the London School of Hygiene & Tropical Medicine, where he is responsible for the RDM Support Service and institutional research data repository. He provides advice and guidance to LSHTM researchers based in the UK and overseas on topics related to data creation, management and sharing.  Prior to joining LSHTM, Gareth worked at King's College London, where he led several projects investigating digital curation/preservation issues and ran the Digital Curation & Preservation module for the MA Digital Asset Media Management (MADAMM) course. He has also worked at the Arts & Humanities Data Service, where he co-ordinated digital preservation activities related to the organisation's data collections.
Gareth will explore practical challenges encountered by health researchers when working with digital data in developing countries, drawing upon the experience gained at LSHTM. Key topics to be discussed include: establishing informed consent when working in the field; obtaining and working with electronic devices in developing countries; and understanding legislation related to data protection and IPR and its influence upon data management practice.
The Ethics and Challenges of Conducting Research in Immigration Detention Centres
Mary Bosworth is Professor of Criminology and Fellow of St Cross College at the University of Oxford and, concurrently, Professor of Criminology at Monash University, Australia. She is Assistant Director of the Centre for Criminology and Director of Border Criminologies, an interdisciplinary research group focusing on the intersections between criminal justice and border control. Prof. Bosworth conducts research into the ways in which prisons and immigration detention centres uphold notions of race, gender and citizenship and how those who are confined negotiate their daily lives. Her research is international and comparative and has included work conducted in Paris, Britain, the USA and Australia.  Prof. Bosworth is currently heading a five-year project on "Subjectivity, Identity and Penal Power: Incarceration in a Global Age" funded by a Starting Grant from the European Research Council as well as a Leverhulme International Network on External Border Control. Details of both of these projects can be found at the website http://bordercriminologies.law.ox.ac.uk. Mary is the UK Editor-in- Chief of Theoretical Criminology, a co-editor of Routledge Studies in Criminal Justice, Borders and Citizenship, and a member of the editorial boards of Race & Justice, the International Journal of Migration and Border Studies and Clarendon Studies in Criminology at Oxford University Press.
Professor Bosworth will be discussing and reflecting on her own experience of collecting a wide variety of data in immigration removal centres including photographs and art work, as well as formal and informal interviews and surveys. She will discuss some of the challenges inherent in conducting research in these contested sites and in sharing the material.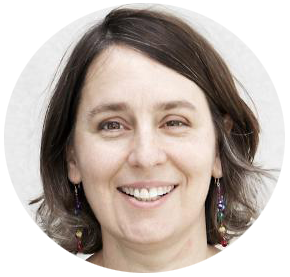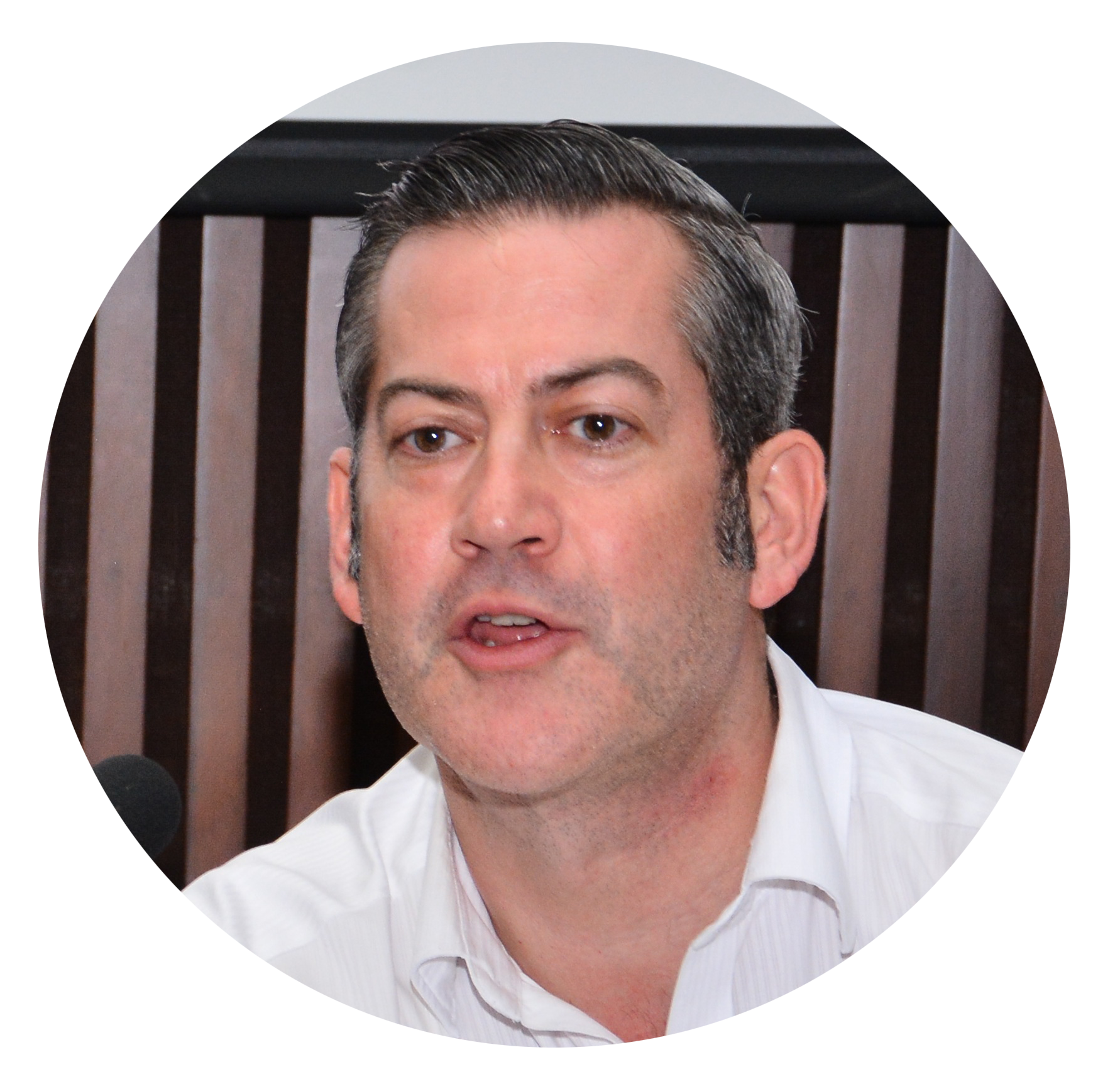 Open Data and the Data Revolution: Challenges and Opportunities for Global Research
Simon Hodson has been Executive Director of CODATA since August 2013. CODATA exists to promote international collaboration for Open scientific data. Supporting the mission of ICSU, the International Council for Science, CODATA aims to strengthen international science for the benefit of society by promoting improved scientific and technical data management and use.
Related to this role, he sits on numerous project Steering Boards and strategic Working Groups in the area of research data. These include the GEO Data Sharing Working Group, the GEO Data Management Principles Task Force and the Scientific Advisory Board of CESSDA, the European data infrastructure for the social sciences. He is also a member of the Board of Directors of the Dryad Data Repository, a not-for- profit initiative to make the data underlying scientific publications discoverable, freely reusable, and citable.
As well as these strategic activities, Simon is directly involved in hands-on activities and research in a number of data related areas. He is co-chair of the RDA-WDS Data Publication Working Group on Cost Recovery for Data Centres; co-chair of the CODATA-RDA Data Working Group for Data Science Summer Schools in Developing Countries. He is an expert on data policy issues and research data management and has recently contributed to reports on Current Best Practice for Research Data Management Policies, A Report for the Danish e-Infrastructure Cooperation and the Danish Digital Library and on strategic research data management infrastructure development for a consortium of UK research institutions.
Simon has a strong research background, as well as considerable project and programme management experience: from 2009 to 2013, as Programme Manager, he led two successful phases of Jisc's innovative Managing Research Data programme in the UK.
Research and data collection activities are increasingly globalised, but there remain major challenges in the availability of quality, usable data. Although 'big data' poses challenges, just as significant are those posed by 'small data' and 'no data' as Christine Borgman has put it. Simon will speak about a number of international initiatives of CODATA and the International Council of Science to address issues relating to research data which are global in scope. These include the Science International Accord on Open Data in a Big Data World and a related initiative to encourage a coordinated approach to mobilise African research data capacity. He will also speak about the efforts of CODATA and the Research Data Alliance to develop easily reproducible short courses addressing foundation data skills.
Supporting Collaboration and Reuse of Research Data at Oxford
Rowan Wilson has worked in IT since 1996 and has been active in internet development since its early years. Working within the University Computing Services in Oxford since 2001 Rowan has worked in supporting academic research and development in the Arts and Humanities through the work of the Oxford Text Archive and OSS Watch. More recently Rowan has become a specialist in supporting researchers within Oxford's Academic IT Research Support unit, advising on software and data licensing as well as working on data visualisation using 3D tools like Blender.
Rowan will talk about the work of the Academic IT Research Support unit within IT Services and the experience it has accumulated working with Oxford academics on data licensing, reuse and collaboration. Rowan will also talk about analogies between international academic collaboration and the open development of free and open source software, with a focus on lessons that can facilitate both.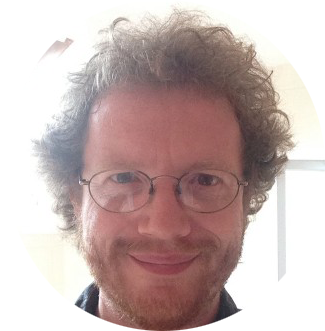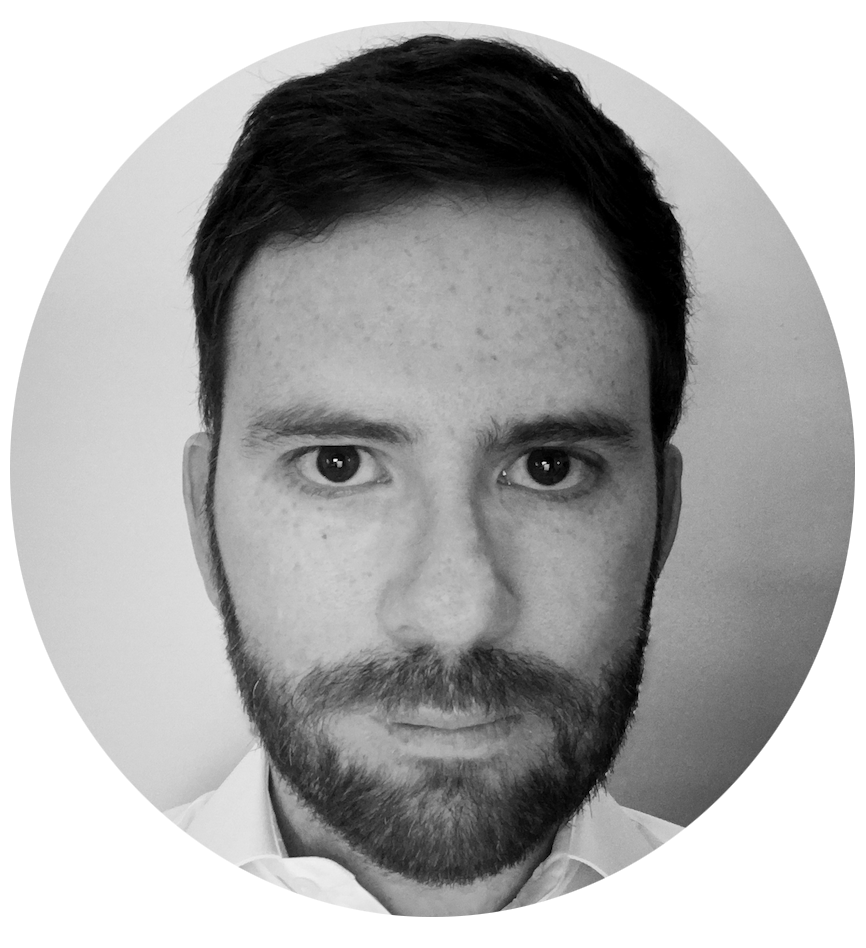 Managing personal data across the EU in the age of Big Data and Information Fusion
Dr. Juan Gómez-Romero is a Research Fellow at the Computer Science and Artificial Intelligence department of the Universidad de Granada, and a Visiting Researcher at the Data Science Institute of Imperial College London. His research work focuses on the development of algorithms to contextualize and understand the world from data, and the study of the social implications of Big Data technologies. He has been involved in the design and implementation of data repositories in different EU projects in the areas of security and law enforcement, in cooperation with experts of the Andalusian Institute of Criminology. Data management in these applications demands addressing legal and ethical aspects beyond technical requirements, which is particularly challenging in cross-border and multi-disciplinary initiatives. Currently, he leads a five-year project on semantic data storage, fusion and mining for energy efficiency. Previously, he was a Visiting Professor at the Applied Artificial Intelligence Group of the University Carlos III of Madrid, and participated in several projects on sensor data analysis for video-vigilance and maritime traffic control.
Dr. Gómez-Romero will describe the technological and social challenges that must be considered in the construction of systems processing massive data. He will put the focus on the results of the FP7 ePOOLICE project, where privacy-sensible data was collected from open sources and processed across different member states for law enforcement purposes. The potential problems identified in the privacy impact assessment report developed by the legal experts of the consortium, and the technological measures implemented, including communication encryption, data partitioning and distribution, database access control and logging, and dynamic data anonymization, will be presented.
Collecting Ethnographic Data in Tanzania and Ghana
Heather is Associate Professor of Sociology at The University of Oxford and Deputy Director of the Extra Legal Governance Institute (EXLEGI). Her research primarily centres on the various ways in which problems related to establishing trust and reputation are solved. These issues are particularly pertinent in the low trust environments of high crime neighbourhoods and illegal political and criminal organisations. She has researched these issues in a number of different settings including: informal justice and policing in Northern Ireland; how taxi drivers establish the trustworthiness of their customers and how illegal political and criminal organisations recruit their members. She has also been working on a project investigating the implementation of equality legislation in Northern Ireland.
Heather will talk about her experiences of doing ethnographic research in Ghana and Tanzania where she has been collecting data for a Wellcome Trust funded project on counterfeit and sub-standard medicines. She will discuss her experiences of working with an interdisciplinary and cross-national team and training local researchers to collect ethnographic data without using pre-specified research tools such as questionnaires or survey instruments.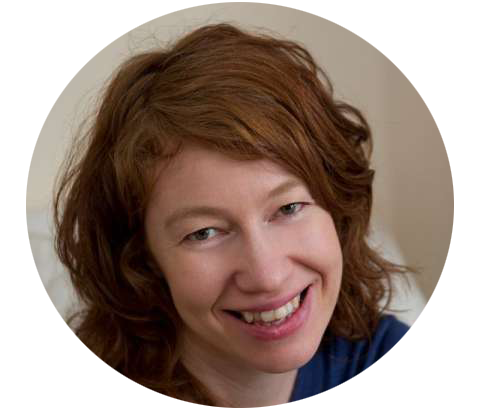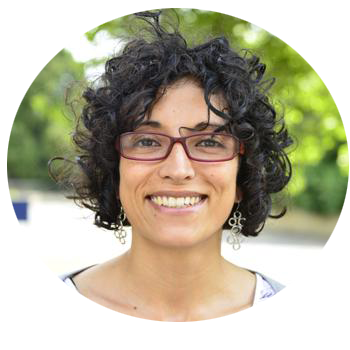 Collecting, Understanding and Managing Difficult Data in a Post-genocide Context.
Julia is a Leverhulme Early Career Fellow. Previously, she was appointed a Early Career Lecturer at the Centre for Criminology and before that she worked as postdoctoral fellow in the ESRC Knowledge Exchange Project "Ways of Knowing After Atrocity" that was run by Oxford Transitional Justice Research (OTJR) and the Centre. Before she came to Oxford, Julia was a research fellow at the Center for Conflict Studies of University of Marburg.
Julia obtained her doctorate from the University of Marburg. Her doctoral research explored how societies remember their past after mass violence and how they deal with this traumatic rupture evoked by violence through memorial practices. Focused on the case of Rwanda, her thesis is both a empirical enquiry into memorialisation and transitional justice in Rwanda as well as the development of a broader theoretical concept of how societies deal with an uncanny past.
Her current Leverhulme project 'Atrocity's Archives: The Remnants of Transitional Justice' explores and compares the archival narratives of the Rwandan Gacaca Courts and those of the International Criminal Tribunal for Rwanda (ICTR). Julia's research is concerned with the ways narratives of the harm committed emerge and how the underlying assumptions of the Gacaca courts and the ICTR are addressed in the archival texts.
Julia will be discussing the challenges and ethics of conducting research in Rwanda drawing upon her experience of collecting diverse data including survivor testimonies, photographs of genocide memorials, formal interviews, participatory observation and archival data. She will reflect on both, the difficult context the data is collected in and the oftentimes traumatic content such data contains which poses ethical challenges to how it is used and managed.
One Landscape, Two Data Environments
Dr. Troy Sternberg is a member of the Center for Climate and Security's Advisory Board, and British Academy Post-doctoral Research Fellow in the School of Geography, Oxford University. His research focuses on the interaction of natural hazards with societies and the environment in the Gobi Desert, including hazard identification, social exposure and resilience and the evolving climate and hazard impact on human systems. In particular, he explores how drought, dzud (extreme winter) and climate influence human opportunity and security in the Gobi region of northern China and southern Mongolia. His interests center on desert processes – natural hazards, water, drought, climate, degradation, pastoralism, livelihoods, development and expanding dryland knowledge. He has contributed to a number of peer-reviewed journals, including the International Journal of Climatology and the Forced Migration Review. Troy holds a Doctorate in Philosophy (D.Phil) from Oxford University.
Troy's work in the Gobi Desert highlights how societies and governments, not environments, can configure data landscapes. Data abounds in northern China yet trust and independence are lacking; in Mongolia what data exists is reasonable and awaits analysis. The process becomes a balance of compromised details and correct answers vs the opportunity to create new data in uncharted territory. Impact factor advises the superpower; interest favours the nomadic steppe.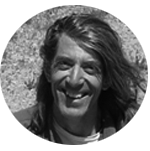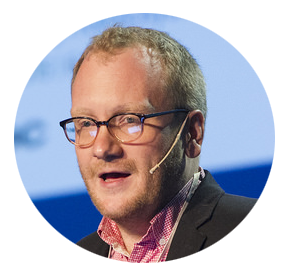 Chair: Panel Session
Stuart Gietel-Basten is Associate Professor in Social Policy at the University of Oxford. He received his PhD from the University of Cambridge in 2008. He has also held positions in Austria, Slovakia, the United States and Italy.
Stuart's work focusses on demographic change and the link to policy in Asia. He takes a mixed-methods approach to research, utilising both traditional large-scale demographic and survey data along with qualitative evidence. He currently holds an ESRC-IAA grant which seeks to encourage data sharing between the Chinese National Health and Family Planning Commission and the research community.