In every sense, we live in a material world and the drive to develop smarter, lighter, more versatile and resilient materials shows no sign of decelerating.
Whether designed to withstand brutal operating environments, save energy or bring life-saving medical advances within reach, there's a constant thirst for the next generation of game-changers – and the UCL Institute for Materials Discovery (IMD) is delivering the innovation, imagination and inspiration needed to succeed.
Under its Director, Professor Kwang-Leong Choy, and with a growing network of collaborators – including other SES members plus partners worldwide – the IMD is already an established institute of excellence whose impact is felt far beyond the labs where its ingenious discoveries are made.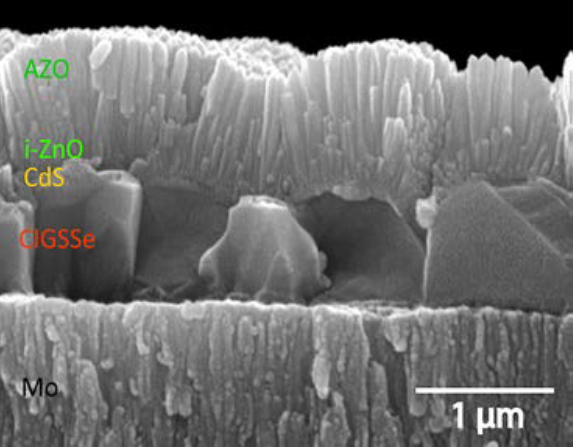 Delving deep into materials' composition and structure; exploring and shaping matter at the smallest scale; rigorously testing fresh ideas and ground-breaking concepts – such science is part and parcel of the quest for advanced materials in the 21st century. But for the IMD, established in early 2014, it represents only the starting point.
"We link theory with practice and provide a bridge between academic research and commercial business," Professor Choy explains. "Only by doing so can we create real value for industry and society, and help achieve a step change in tackling global challenges in energy, healthcare, telecommunications, transport and other sectors. It means accelerating innovation and development with respect to materials themselves and the low-cost processing methods needed to open up paths to commercialisation."
""We've designed robust, multifunctional super-hydrophobic coatings for aircraft capable of delaying ice formation and effectively removing ice in extreme environments". 
– Professor Kwang-Leong Choy, Director, UCL Institute for Materials Discovery
From its headquarters on UCL's Bloomsbury campus, the IMD's team of researchers and PhD students draw on expertise across the university, in chemistry, physics, engineering, biology, medicine and materials, and work closely with the joint UCL-Imperial London Centre for Nanotechnology, which also maintains a presence on the Harwell Oxford campus.
"Europe, China, Japan, India, the US and Australia – we collaborate with, deliver results for and secure support from organisations in every part of the world," says Professor Choy. "These links underpin many of the fascinating breakthroughs we're working on."
Material Needs, Material Gains
Dialysis Redefined: In the UK, around 2 million people undergo dialysis for kidney disease. Yet long-term survival rates remain stubbornly low and the basic process hasn't changed for many decades. Working with a major Japanese healthcare corporation, the Royal Free Hospital and the UCL Centre for Nephrology, the IMD aims to deliver a big leap forward.
"Conventional dialysis machines use hollow fibres to remove waste and excess fluid from the blood as it passes through," Professor Choy explains. "But this doesn't remove protein-bound toxins that then accumulate in the patient's body. By coating the fibre surface with a toxin absorbent using a patented technique devised here at the IMD, we can boost waste-product removal rates and capture key toxins, while making dialysis sessions quicker and less costly. We're very excited by the potential."
Icebreaker: Searing heat, crushing pressures, ferocious friction, freezing cold – the need to protectequipment operating in extreme environments is common in sectors ranging from aviation to marine and oil/gas exploration. One answer – covering exposed surfaces with fit-for-purpose coatings – demands expert insight into the properties, structure, behaviour and texture of candidate materials.In the ICECOAT project – part of the European 'Clean Sky' initiative – the IMD has developed new nanocarbon-based coatings that combat ice formation on aircraft. "We've designed multifunctional coatings with super-hydrophobic characteristics coupled with electrothermal systems," reveals Professor Choy. "Because of the texture we've given them, water droplets can't cling on and literally bounce off, while the electrothermal capability generates heat when a small current is applied and aids de-icing in severe operating environments."
With EPSRC and Innovate UK funding, the IMD has also recently produced a durable electrothermal coating for exploitation by the automotive and aviation industries. An aerospace company has taken up the technology – now patented – and is about to undertake in-flight trials.
Solar Solutions: a key focus of IMD research is clean energy and, especially, thin-film solar photovoltaic (PV) cells. These consist of a relatively inexpensive material covered by a very thin layer of PV material. With European and EPSRC support, Professor Choy's team has developed a more effective, cheaper method of depositing the PV material on the substrate. "It's called Electrostatic Spray-Assisted Vapour Deposition (ESAVD)," Professor Choy explains. "It's easily scalable and could also be used in producing absorbers and transparent conducting electrodes for PV as well as touch-screens and liquid crystal displays."
Feat of Endurance: The IMD's Innovate UK/EPSRC-funded Endurance project is demonstrating the feasibility of highly innovative sensors incorporating graphene-based, wear-resistant coatings. Acting as a conductive, resistive or barrier layer, these coatings will enable breakthrough advances in sensor design, manufacture and performance, including substantial savings (25-50%) in the manufacturing costs of key components.
Professor Choy has big ambitions for the IMD. Plans are progressing to establish a centre of excellence in 21st century materials for structural, functional and biomedical applications, in partnership with UK universities and industries. Indeed, collaboration and co-operation are central to the IMD vision. "We want to encourage more organisations to harness our expertise and make use of our array of specialist facilities and equipment," she confirms.
"From X-ray fluorescence to superthin/thin/thick-film deposition and an ISO-compliant ultra-cleanroom, we offer a suite of facilities that's ideal for characterising, fabricating, processing and treating materials, and that can help organisations secure support and funding for upstream research or downstream, near-market activities. Our philosophy is simple: to make a difference, help others achieve and, through partnership and sharing, accelerate the process of discovery to the material benefit of industry, society and economy."